True

Storyteller
Business growth in the post pandemic era is challenging.
Stand-out by telling your product's true story to earn trust & confidence.

David Smith CEO Micromation Inc.
Supply chain transparency solutions to identify, track, trace, & verify your trusted products and brands.
TrueStoryteller is powered by VeChain Blockchain and Smart-Tag Technology.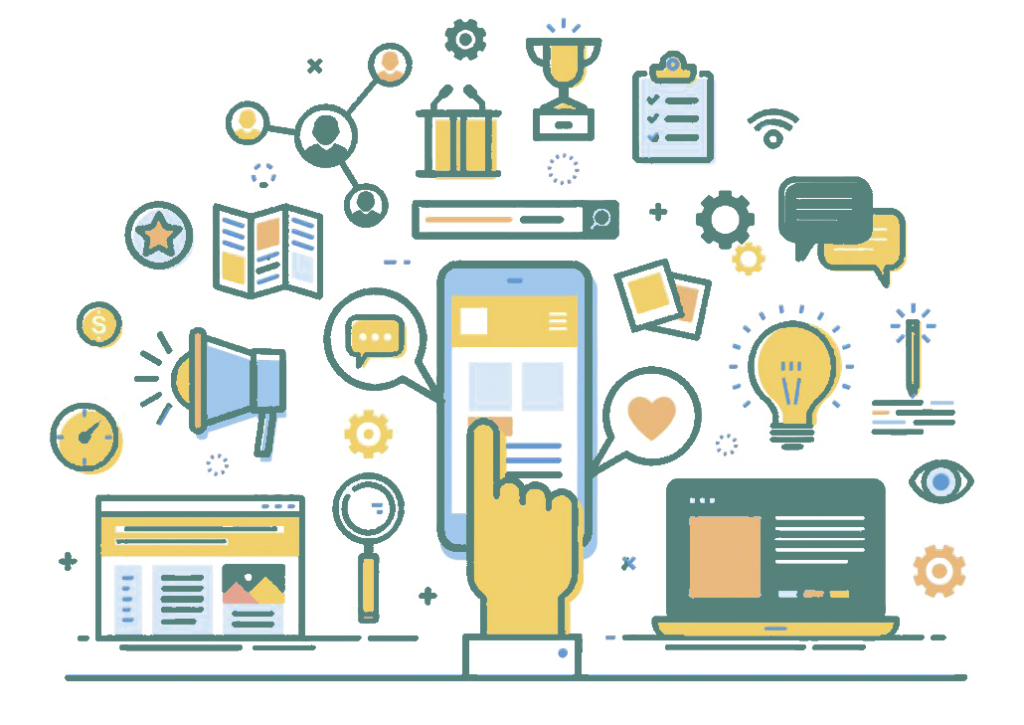 What problem does True
Storyteller

help solve?

Compliance in Food Recall, Supply Chain Management, Consumer Trust and Relationship.

FOOD SAFETY

Pharmaceutical Supply Chain, Hazardous Materials, Anti-Counterfeit, R&D, Clinical Trial, Cold-Chain Logistics.

CONTROLLED SUBSTANCES

Rising Regulatory Pressures, Mitigate Environmental Costs, Respond to Customers' Voices.

SUSTAINABILITY
Consumers mistrust poorly labeled products

Consumers are reluctant to try unfamiliar products if the origin, authenticity, contents, facts, or safety labeling is unknown or questionable. Poorly labeled products cause consumer indecision, safety threat and/or mistrust leading to no sale. Smart-tagging products provides rich content experience about your company and product. Educated consumers with transparent information are more likely to trust and buy your products more frequently.
Value proposition not evident or clear

No one likes to overpay for inferior products. Often, we don't do a very good job of telling our amazing product story. Clear identification and Smart-tagging products help differentiate them through transparency, education, and awareness. A unique storytelling experience helps you educate consumers on the advantages of your brand/products like advantages they cannot see or is not obvious like the certifications or standards you meet. Get to yes faster, improve sales revenues and maintain margins.
Deficient content, fact or ingredient labeling

Consumers safety regarding risk of allergens or contaminants has never been more important. Unknown content ingredients through errors or omissions can cause serious harm, financial loss, legal consequences, and brand damage. Transparency starts with identifying product content facts with Smart-tagging paired with track & trace data. This reveals where ingredients are from; who interacted with ingredient at each step of the supply chain; and that ingredients meet high standards. Trustworthy products are highly desired helping increase sales and returning customers.
Counterfeiting & underground markets

Consumers don't like fake products or being taken advantage of; counterfeiting is against the law and can cause serious harm; let alone making it tough to compete with. Successful brands/products are highly susceptible to counterfeit copies/ substitute and/or fake products, which can harm consumers, cause legal liability and result in brand image damage. Smart story-tags with imbedded track and trace geo-tagging data provide irrefutable product provenance and history information. Protect your brand & consumers with built-in product authentication to minimize counterfeits; maintaining market share; minimize economic loss; and avoid legal headaches.
Compliance costs pressure bottom line

Being standards or regulatory compliant is a necessary but administrative burden, it's time consuming and costly to perform. Audits are sometimes painful and can lead to intense remedial work and even brand image risk if major deficiencies are found. Verification & Trust certification of control measures backed up with traceable audit-trail of supporting evidentiary documentation simplifies these challenges. Reduce the cost and effort of maintaining compliance, decrease frequency of audits, and minimize severity of deficiency exposures remediation efforts. Improving the bottom line.
Supply chain disruptions

External factors like COVID-19 can cause massive disruptions in your supply chain, creating both short- and long-term challenges. The pandemic has illuminated many structural supply chain problems resulting in outages, shortages, price fluctuations, transportation failures, substitution, counterfeiting, cyberattacks, and more. Digitizing your business processes with trustworthy track & trace data capture in near real-time across multi-supplier network provides an immutable shared data source to make better decisions and faster. Better data helps make supply chains more resilient and prevents disruption, reducing risk, avoiding cost and ensuring business continuity.
Product contamination & recall tracing

Product contamination can cause serious illness and consumer harm. Poor product tracing and recall processes cause unnecessary waste i.e., products/ingredients to be destroyed. Your product and brand may become victim of recall without verifiable proof of traceability and origin of product/ingredients. Traceability starts with identifying product ingredient facts using Smart-tagging paired with track & trace data. This reveals where ingredients are from; who interacted with ingredient at each step of the supply chain; and that ingredients meet high standards. Transparency of your products true story provides rapid tracing with evidence minimizing risk to consumers health and preventing unnecessary economic loss.
Inventory shrinkage or asset devaluation

Managing inventory and assets is challenging. Inadequate management, tracking, and/or controls can contribute to shrinkage, underground-markets, or even devalued assets. Vulnerabilities can cause product guarantee abuse, false warranty claim, return policy fraud, price switching, or theft. Also, assets not regularly managed or maintained e.g., preventive maintenance schedules missed, decreases their economic life. Smart-tagging with track, trace and verification capability improves stock-inventory and asset control and deters bad actors. Asset history, stewardship and whereabouts can be tracked over the lifetime of assets. This help prevent loss and avoids cost and maximizes asset life/usefulness.
Supply chain deficiencies, errors, friction

It is hard to tell where inefficiencies and errors occur in a supply chain that make us less competitive. Poorly monitored and managed processes cause inefficiencies, more errors, poor quality, higher cost, and more customer service issues. No single source of truth across supplier networks causes unnecessary data entry, risk of errors which compound, and significant countermeasures for error prevention i.e., quality checking, controls, and rework. Coordinating complex supply chains is costly, time consuming, administratively burdensome and takes longer to get paid which constrains growth. Digitizing your business processes with story-tags, track, trace, and verification can pinpoint optimization opportunities. Shared consensus among trading partners helps eliminate waste, reduce errors, lower cost, save time and increase quality.
True
Storyteller

Services
1. Identity & Story Tag
Earn trust and loyalty by delighting customers with value-added service used to sell more and faster powered by TrueStoryteller Identity and Story Tag services.
Story-Tagging (About Me/ Us)
Sell more & faster by earning trust through digital story tagging your products.

Drive higher POS consumer buying decisions by making products easier to understand and more quickly. Story-tagging solutions for product owners provides consumers with information needed to make better decisions/faster by connecting their problems to your solution and earning trust through transparency.
Consumer Experience
Delight customers with smarter products that can tell your unique story.

Dramatically enhance consumer experience of your products using various smart-tagging technologies to link the produce through the TrueStoryteller services with rich digital media components which best excite customers to (re)purchase your product.
Awareness, Education & Support
Increase your value-add by solving problems customer didn't know they had.

Provide value added service by showcasing complimentary products and services your customer may need. Education, awareness and support for other problems or situations they may not be aware of are possible though embedded stories accessible via the story tag.
Regulatory Compliance (Labeling)
Gain customer loyalty by keeping them safe using proof of compliance labeling.

Gain trust by ensuring safety, peace of mind, protection, assurance and or offering warranties/guarantees that reduce the risk of unknowns. Story tags provide evidence and proof of regulatory compliance, standards certification, labeling requirements, and/or guarantees or warranties helping reduce unknown risks or apprehension leading to increased customer loyalty.
3. Verify & Trust
Build brand trust by removing any doubt about authenticity, standards compliance and/or sustainability; powered by VeChain's blockchain and third party verification services.
Authenticity
Remove doubt caused by piracy/fakes/scams by proving products are the real-deal.

Protect your consumers and brand from sub-standard counterfeit products that can harm consumer's health, damage your brand and undercut your profits. TrueStoryteller uses tamper-proof IoT sensors and Blockchain technology to verify the provenance, lineage and authenticity of your products.
Certification
Gain consumer confidence by communicating your certifications.

Gain consumer trust by providing the certification your products meet. TrueStoryteller helps simplify, document and easily communicate your qualifications, safety standards and awards without the administrative hassle.
Sustainability
Promote environmental sustainability commitment by sharing your Green Passport.

Improve brand image, competitive advantage, productivity, cost effectiveness, and regulatory compliance by embracing sustainability programs to reduce, reuse, and recycle. TrueStoryteller assists you in developing your products "Green Passport" by communicating your environmental sustainability story and commitment, verifiable by independent 3rd party review on an immutable Blockchain.
Verification
Peace of mind knowing products are independently reviewed.

Consumers have peace of mind and assurance knowing your products are subjected to independent review. TrueStoryteller can enable 3rd party verification of your products, communicating the technical story instantly in a trusted, transparent and unbiased way to your customers.
2. Track & Trace
Increase customer confidence by knowing where products came from, their providence, and lineage; powered by VeChain's blockchain technology.
Provenance
Customers feel good about purchases, knowing where product came from.

Customers gain peace of mind and satisfaction knowing they are making better decisions based on personal choices or reasons important to them like ethical/sustainability sourcing; moral/ social principles; and or fair trade. TrueStoryteller can easily provide product provenance, origin (beginning), and help make the connections to personal decision criteria.
Traceability
Protect consumers health, avoid economic & reputational loss using product trace

Protect consumers health by minimizing risk of cross-contamination exposures with better product traceability controls. TrueStoryteller's product traceability helps you minimize economic losses from unnecessary waste like destruction, handing and/or administrative effort in managing product recalls. Maintain brand integrity if there is an issue/recall by getting ahead of the negative publicity and leading the situation to a positive outcome.
Chain of Custody
Build brand confidence by making your value chain partners visible.

Build brand confidence by quickly and easily displaying and proving the chain of custody for all raw materials or finished goods with auditable records across your entire value chain.
4. Innovate & Optimize
Optimize your existing value chains and/or create new ones not possible before without smart technologies; powered by VeChain.
Ideate & Monetize
Imagine new innovate possibilities or enhance today's solutions using storytelling, smart-tags & blockchain.

Find new ways to innovate, create and/or extent existing offerings/ capabilities previously not possible by engaging directly with consumers and creating new transparent communications channels. TrueStoryteller services combined with VeChain's IoT Smart Sensor and Blockchain technology opens new possibilities to create imaginative new solutions/services and/or to enhance existing solutions with real-time event driven data.
Smart Technology
Reduce errors, save time by collecting better data using tamper-proof IoT sensors (smart-tag).

Prevent costly errors, save data collection time and effort, provide increased trust and confidence with consistent and trustworthy information made possible with secure tamper-proof smart sensor technologies. Integrating VeChain's proprietary smart sensor technology into the data collection process removes human error, providing more reliable information customers need and depend on to make their purchase decisions.
Automation
Optimize your supply chain by digitizing quality control measures to find improvements.

Reduce your costs and increase throughput by preventing errors that cause rework, lost productivity and increase cost and cycle-time. TrueStoryteller helps you digitize your supply chain to provide insight where best continuous improvements can be applied helping automate your processes for optimization, resilience, and dependability.
NFT Ownership
Connect your physical items to digital Non-Fungible Tokens (NFTs) to prove ownership and/or trade in marketplace.

The term Phygital comes from the fusion of the words physical and digital. In short, it is nothing more than the integration between the physical world and the digital world.
Artwork in this context includes the physical object (painting, sculpture, carving, sound recording, written word, intellectual property) and the digital representation of the object (origin, creator, back-story, history, ownership, value).
A Phygital Record is like a Digital Passport – verifiable information about the physical object written in digital form onto an immutable blockchain.
The physical object has an embedded cryptographic ID that authenticates its identify and links it to the object's digital passport (who, what, where, when, why and how, ownership, value).
What is True
Storyteller
used for?
Brand Protection
Uniquely tell your brand's story and what makes you special and stand out.
Food Safety
Step up safety controls and make others aware of your compliance standards.
Anti-Counterfeit
Protect consumers and your brand from counterfeit products.
Product Recall
Quickly trace, recall & contain food safety issues before they get out of hand.
Regulatory Compliance
Demonstrate through evidence the measures that make you compliant.
Provenance & Traceability
Verify provenance, lineage and authenticity of your products.
Sustainability Initiatives
Demonstrate to others with proof, the step you take to be sustainably responsible.
Smart Products
Let your products educate consumers on new uses and other related problems you can solve with smart labeling.
Product Warranty
Better tracking of warranty claims and maintenance records.
Customs Clearance
Improve customs efficiency, reduce fraud with electronic seals.
Chain of Custody/ Ownership
Document and reproduce product attributes and all partners that had physical possession of a product.
Business Process Optimization
Shorten lead times, increase capacity utilization, improve delivery quality and accuracy
Who is

True

Storyteller for?
General Traceability
Any supply chain from source, chain of custody to destination.
Sustainability
Any organization wishing to share their sustainability initiatives from source to consumer.
Clothing & Luxury Items
From apparel, luxury products, or art; tell the hidden story about your products.
Food & Beverage
Food processors, bottling, or vintages track, trace, inspect & delivery products.
Cold Chain
From seafood, game, or lab specimens; cold-chain track & trace from origin to consumer.
Fresh Produce
From farm, packaging, to table; track and trace your fresh products.
Controlled Substances
From pharmaceuticals, cannabis, to hazardous waste; track, trace, and verify compliance.
Consumer Products
From source materials, assembly to consumer; track, trace provenance to finished product.
Fabrication & Logistics
From raw materials, manufacturing, to logistics; track deliveries, warranties and maintenance.
True
Storyteller

Process Templates

TrueStoryteller services and process templates help get your track and trace projects up and running fast, risk free, and for low cost.
Need a Demo? You're in luck.
Not sure which solution is right for you, or if you need a blockchain solution overall? Sign up for a free demo and let's talk. We just want to help you be more successful.
How

True

Storyteller works?
For Product/Brand Owners:
The TrueStoryteller platform provides brand owners with the tools they need to create and implement dynamic, personalized digital experiences at scale.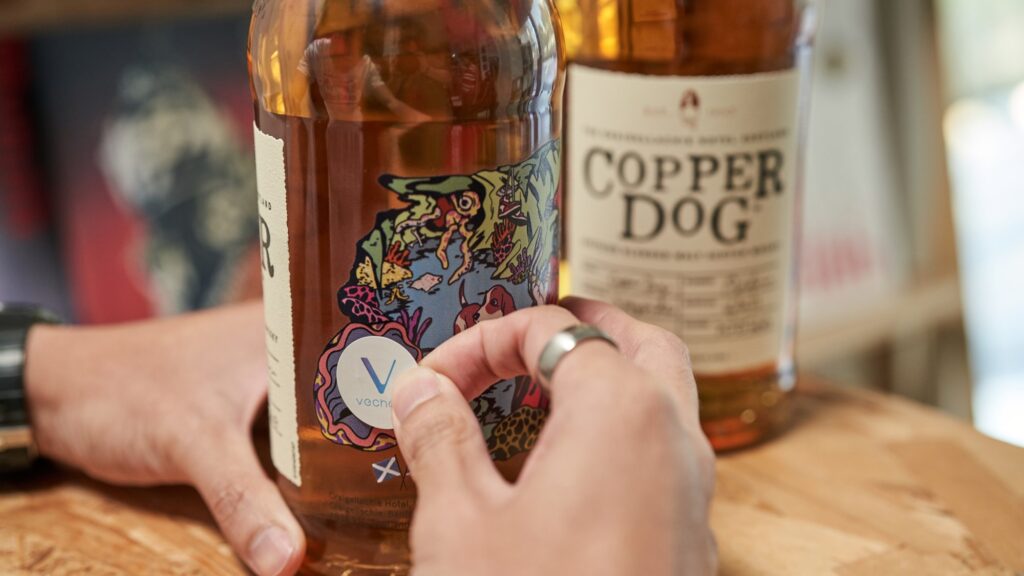 1
Digitalize supply chain & products with smart-tags like QR or NFC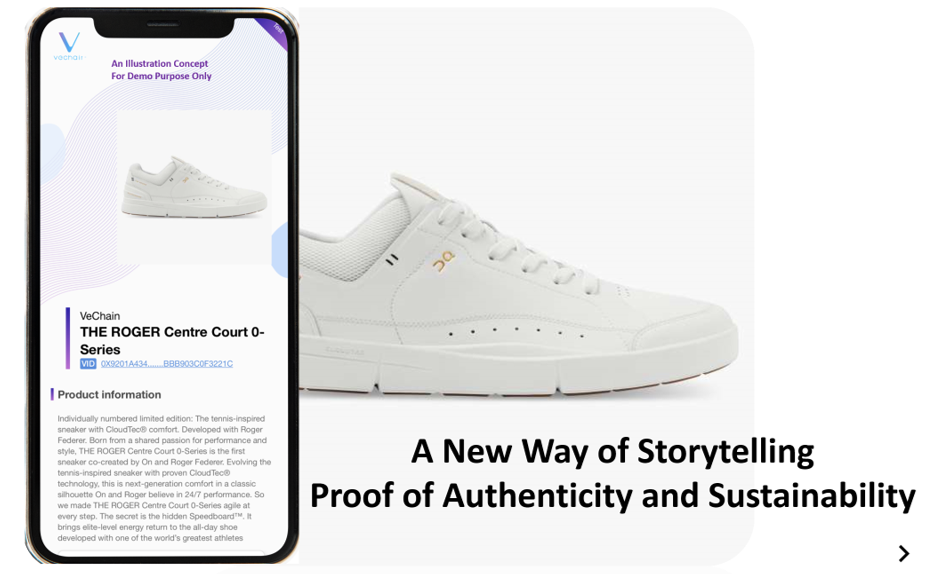 2
Build & implement unique and dynamic User experience.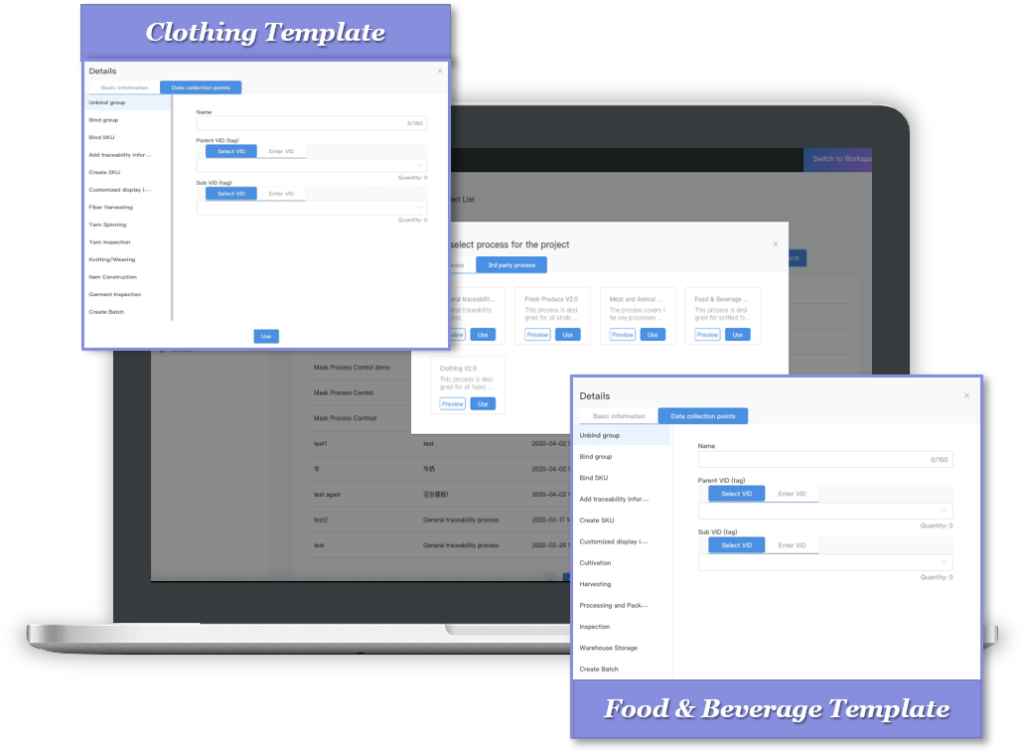 3
Observe process flows, learnings, evaluate outcomes & monetize new experiences.
For Consumers:
Interacting with smart product helps make more informed and better choices.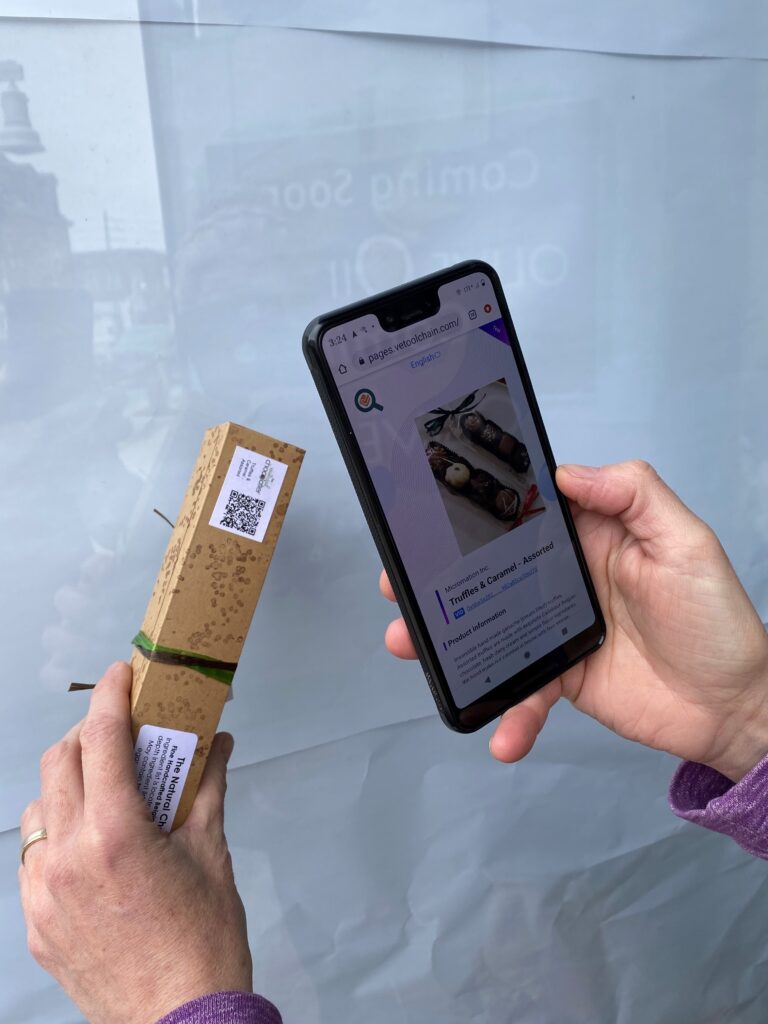 1
Tap or scan the digitized product with your smartphone.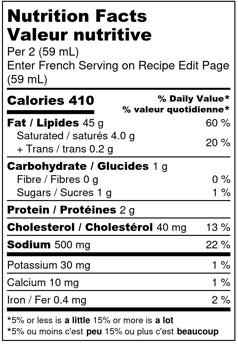 2
Enjoy the digital experience personalized for you.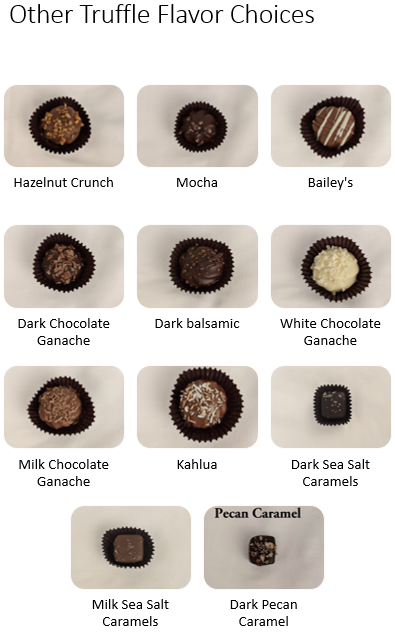 3
Discover and learn about more offerings tailored to you.